NEWS Good deeds day activity. In 2017 Centre des Hommes became involved with the Good Deeds Day organisation.  Its mission is to have a day for good deeds which benefit others.  Centre des Hommes put forward its project to raise awareness of environmental issues among schoolchildren and farmers.  Each year we do this in a different locality. 
Among schoolchildren we teach them how to plant a useful tree to benefit their school.   We also educate them about putting waste into bins, sorting  waste, and recycling plastic waste.  Among farmers we teach them how to compost with organic waste to increase their production, and how to avoid the use of expensive and damaging chemical fertilisers.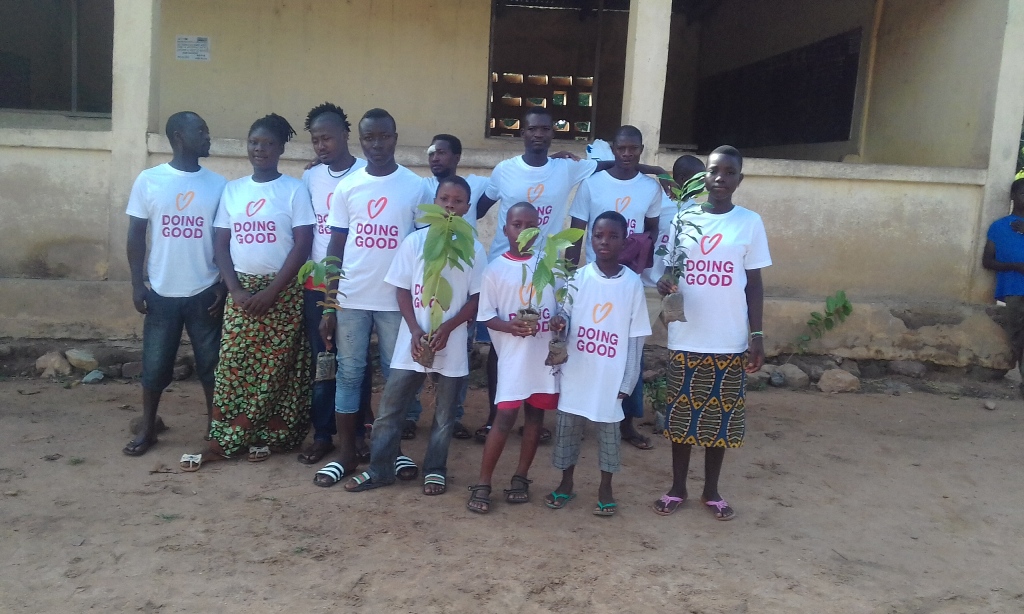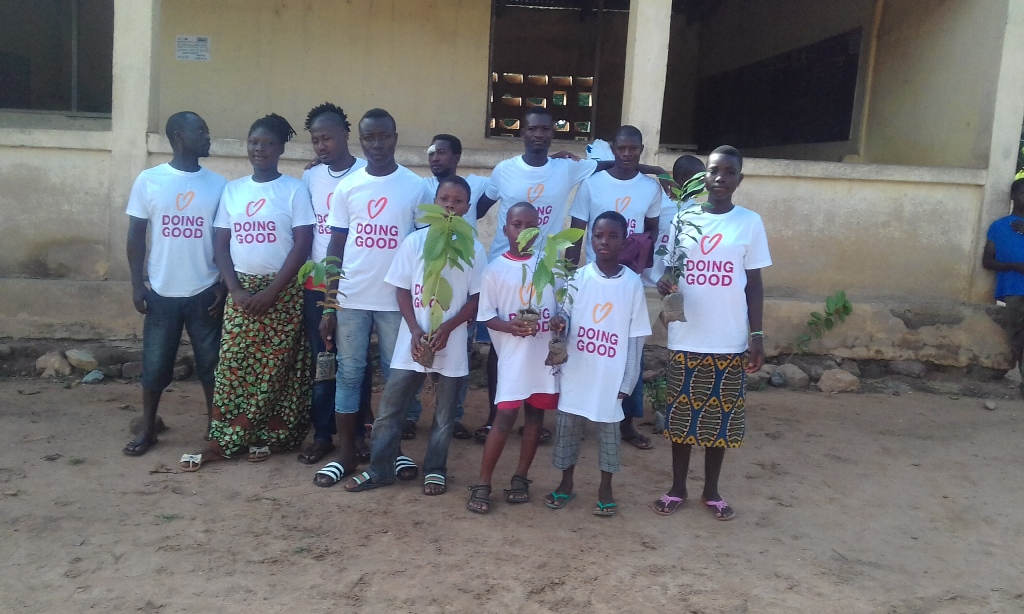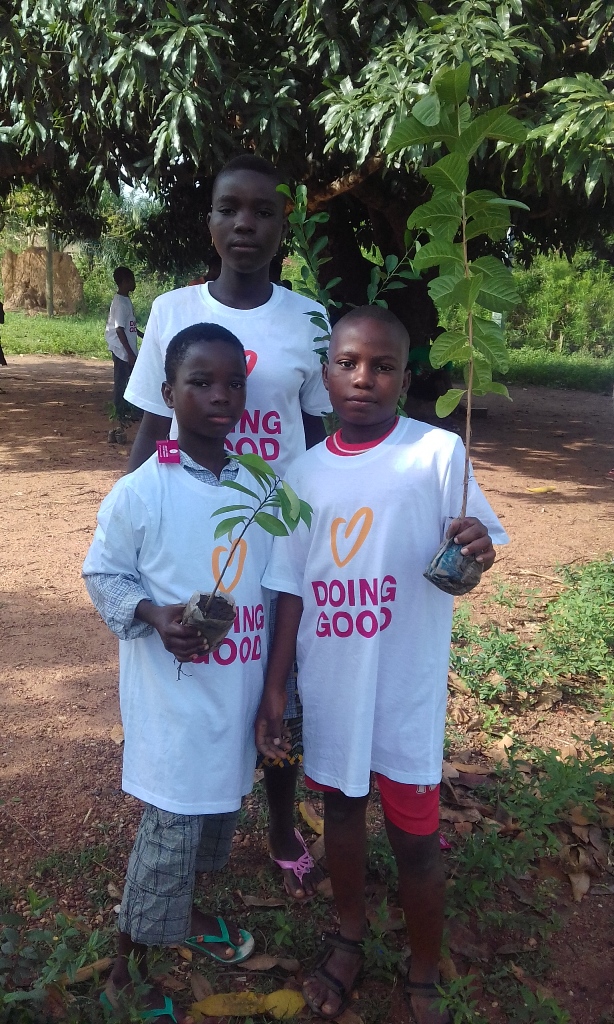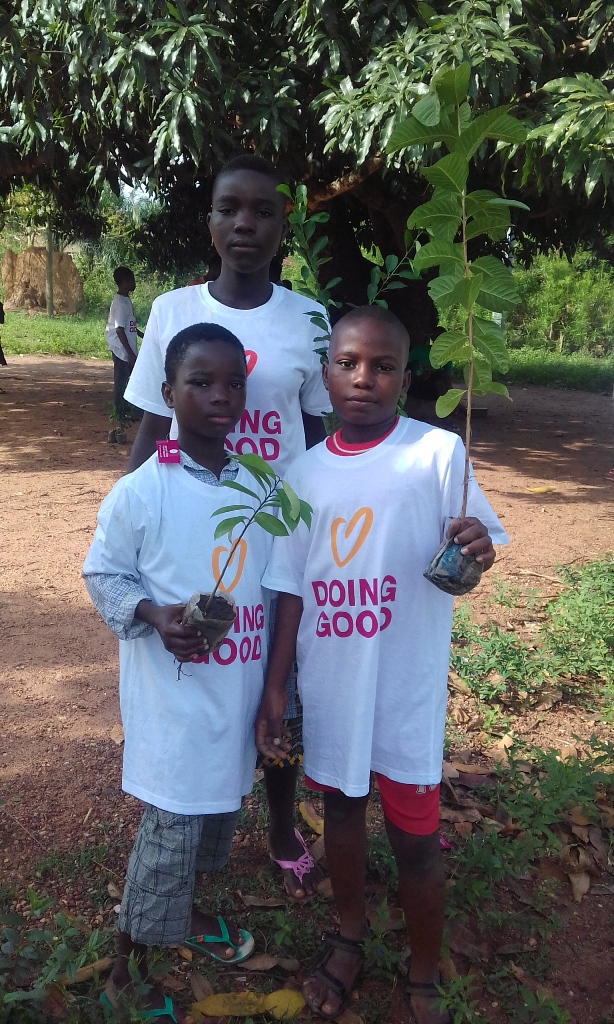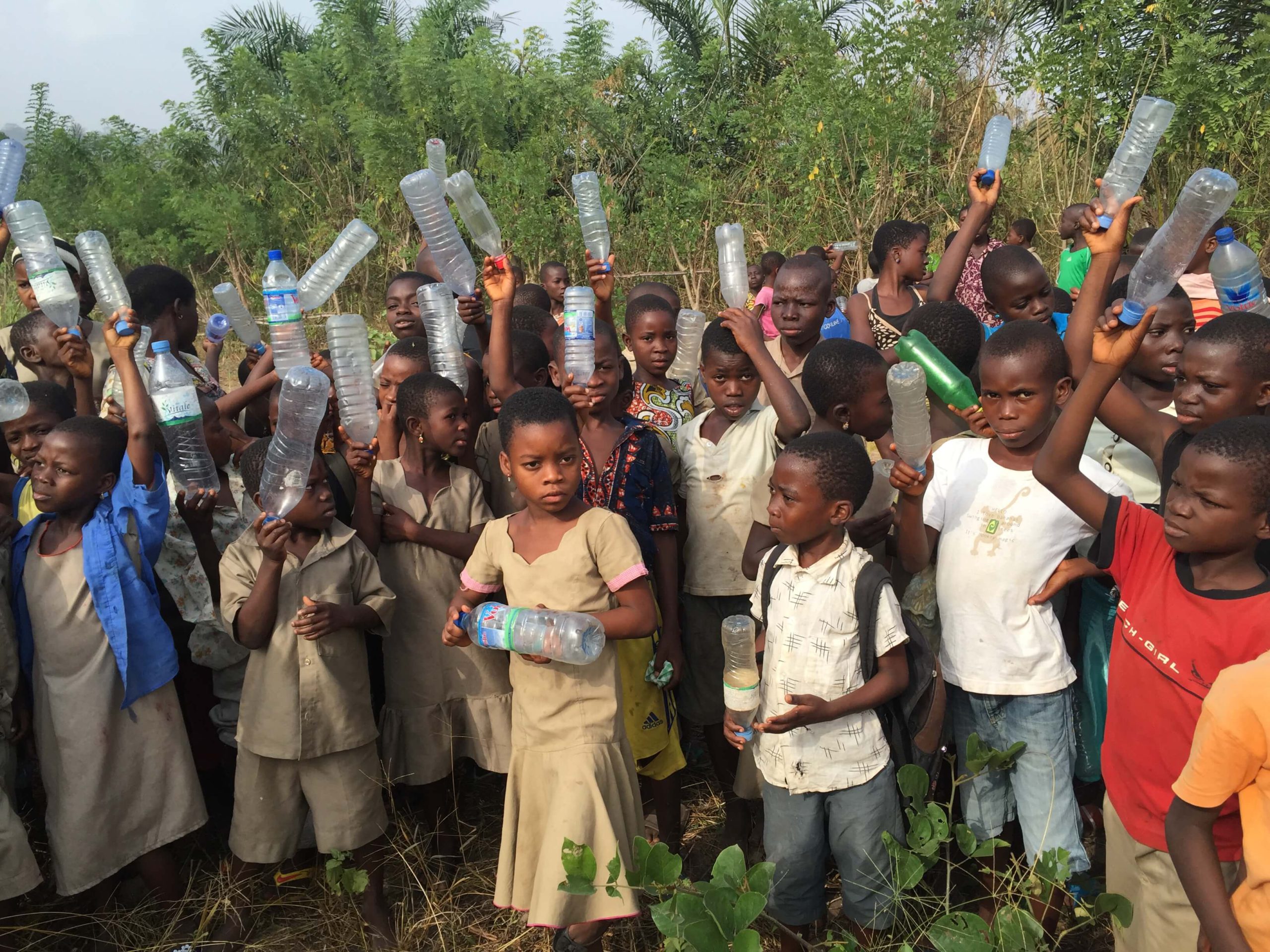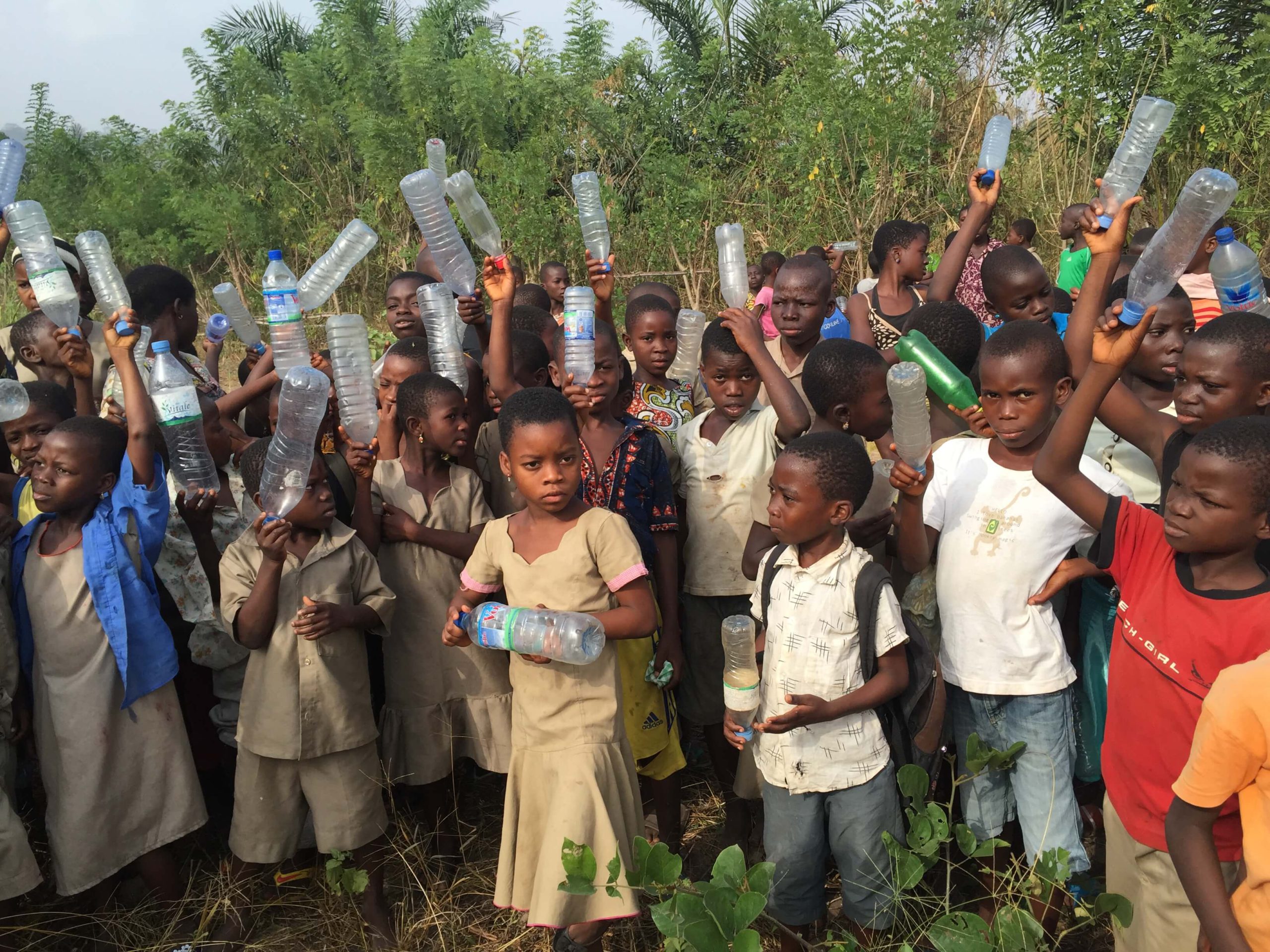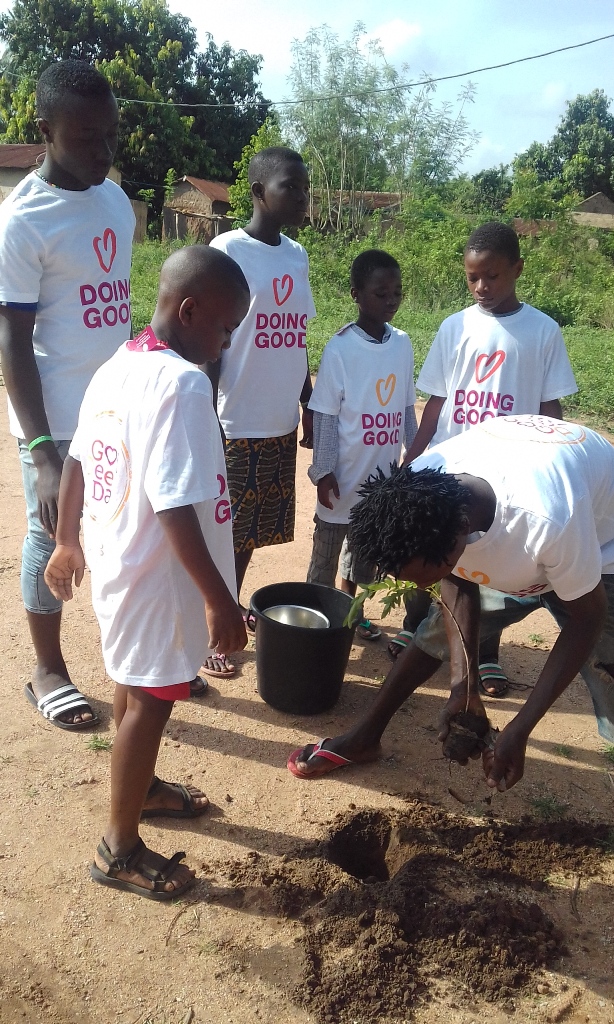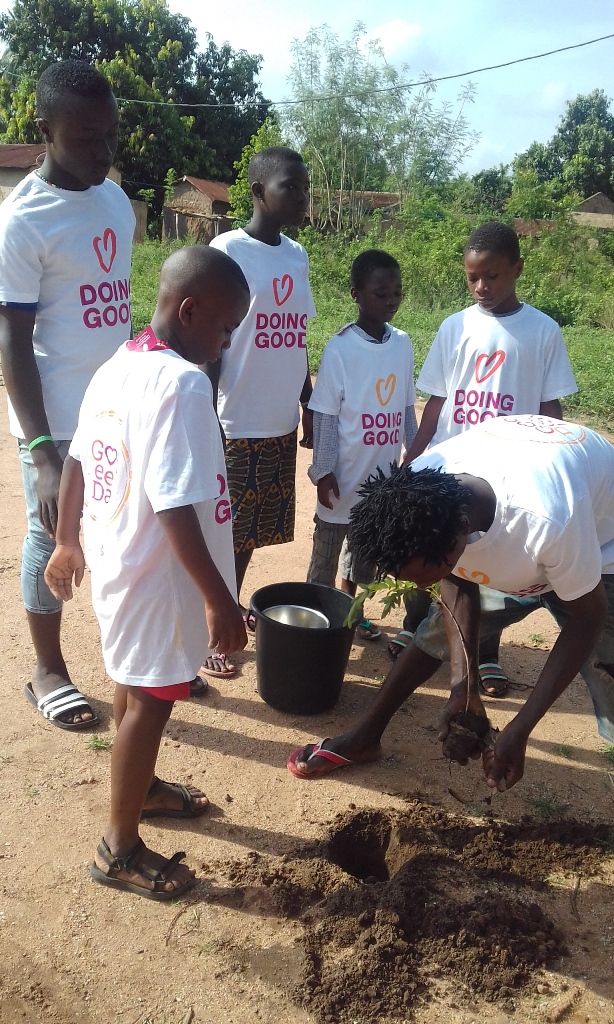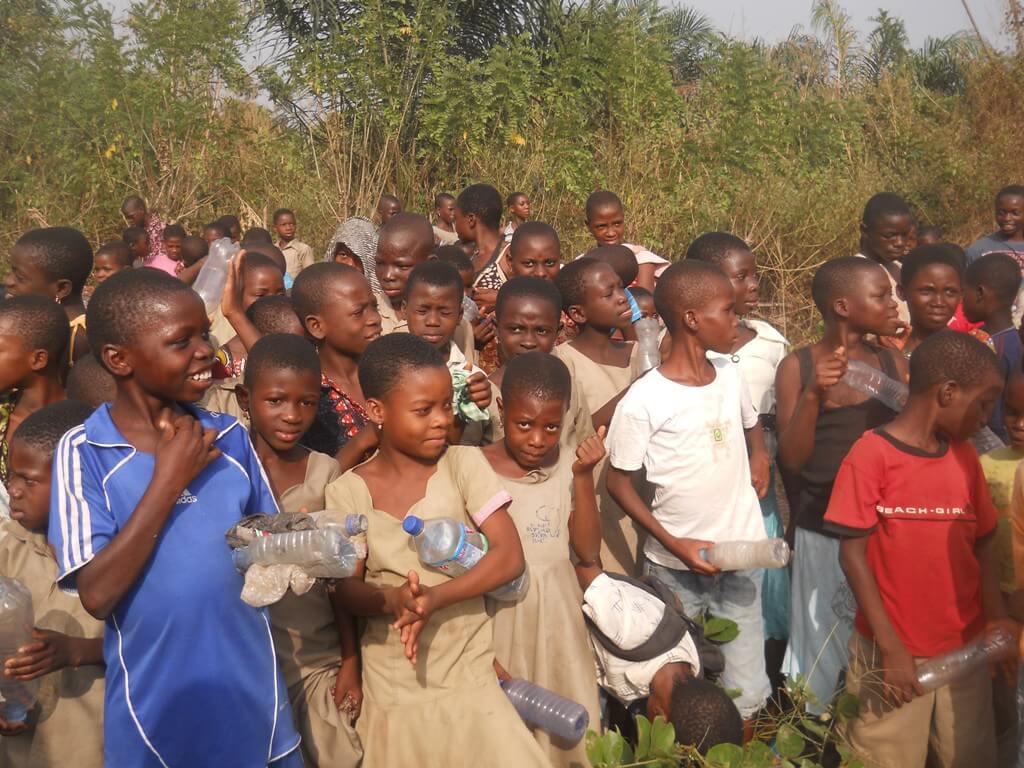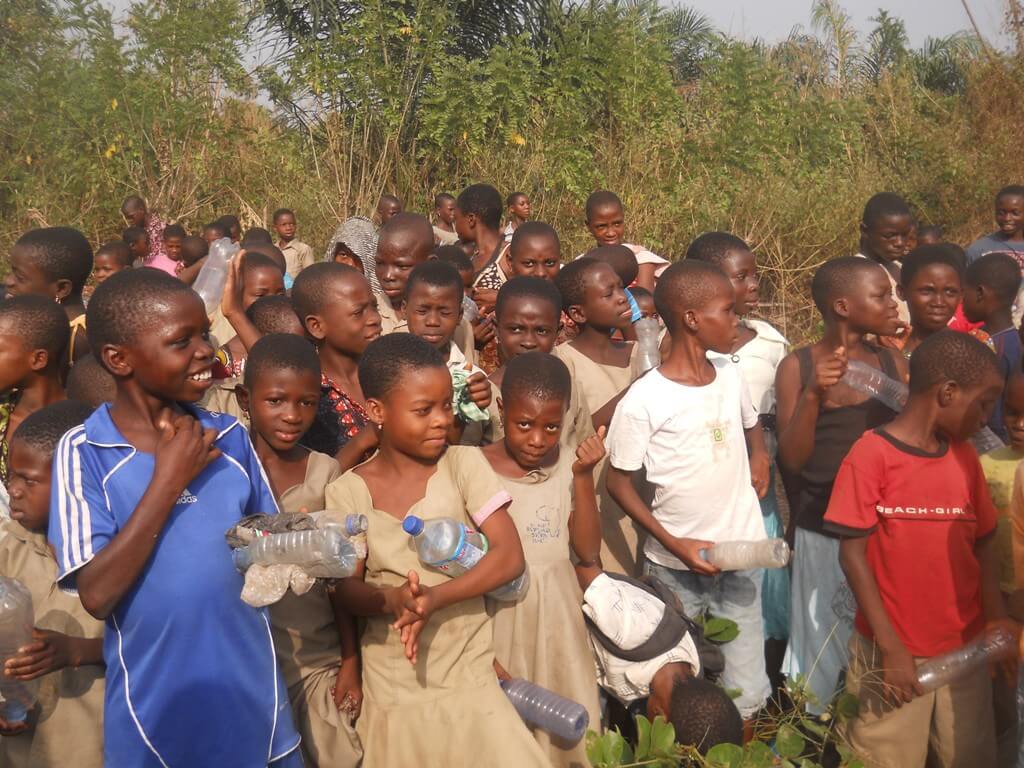 CDH's Good Deed Day in 2017
First project: a primary school garden, Kpalime Kpimé-Séva in the south of Togo. School children were taught how to plant a tree such as the medicinal moringa (good for general health) and acacia (which combats malaria). Participant included the school director the children, the chief of the village and other notables, the artist community and CDH staff. Work began very early in the morning, followed by a party and ending with a celebration by percussionists. This was followed up by the schoolchildren watering the plants and CDH members monitoring the impact.
Second project: raising awareness of plastic waste management in the city of Kante in the region of Kara, in the north of Togo. It brought together the Kante prefect, governor, administrative agencies and press, and the youth and CDH representatives in the region. Plastics were collected by the young people with iron sticks provided by CDH to stake plastics on the ground. The project involved a lot of the Kante population. The participants opted to continue raising awareness in their respective locations for greater impact.