Environmental education with schoolchildren; this CDH Project is to raise awareness among schoolchildren about the environment. Particularly to awaken schoolchildren about the danger to the environment of plastics and the possible solutions. And also, it also teaches them how to plant useful trees at their school.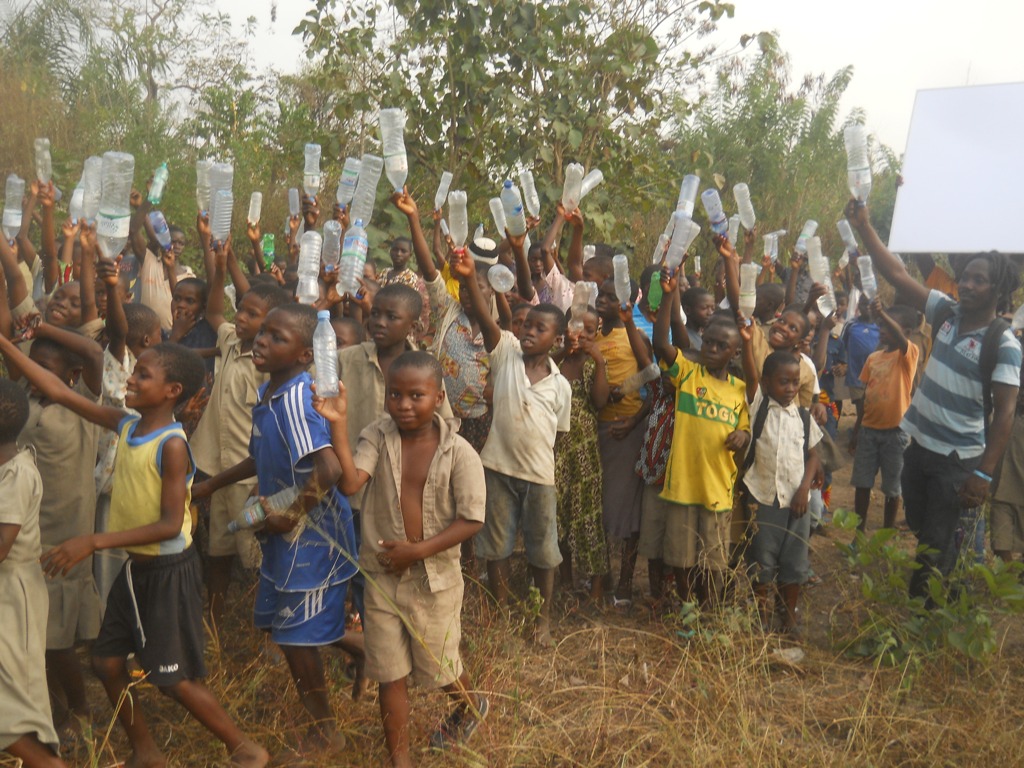 CDH project about environmental education with schoolchildren,
The beautiful country of Togo still suffers of wastes that can be observed in nature. Therefore, this is harmful and makes the country unhygienic. The environmental education program therefore consists in raising awareness. And for more, training schoolchildren in the management of organic and inorganic waste.  In addition, we teach them the danger of throwing plastic waste on the ground. Moreover, we teach them the recycling of plastic waste for useful or income-generating purposes.
Also we teach them how to sort waste by putting various types of waste aside in appropriate bins.  In addition, the program teaches the schoolchildren how to plant useful trees that can for example be used to treat fever or malaria or other forms of sickness.  For example, planting fruit trees like mango or orange can give them healthy fruit to eat.  However, the program evolved thanks to the collaboration between the school personnel and the CDH team. So, several of these programs have already been carried out for the benefit of village schools in Kpalimé.
The project is realised by:

Assess

ing

one local school where the project

can take place

.

Organis

ing

the project management

with

the necessary materials and tools.

Hav

ing

the financ

e

and means for transport.

Incorporating

one of the collaboration partner program days

,

Good Deeds Day

.
CDH project in regards to environmental education with schoolchildren
The results to be obtained:
Reaching 100 schoolchildren per school, raising their awareness of environmental dangers. We have giving them knowledge, and skills around sorting waste. moreover we teach them the knowledge of a creating of compost. In addition we have enabling them to plant useful trees around their school.