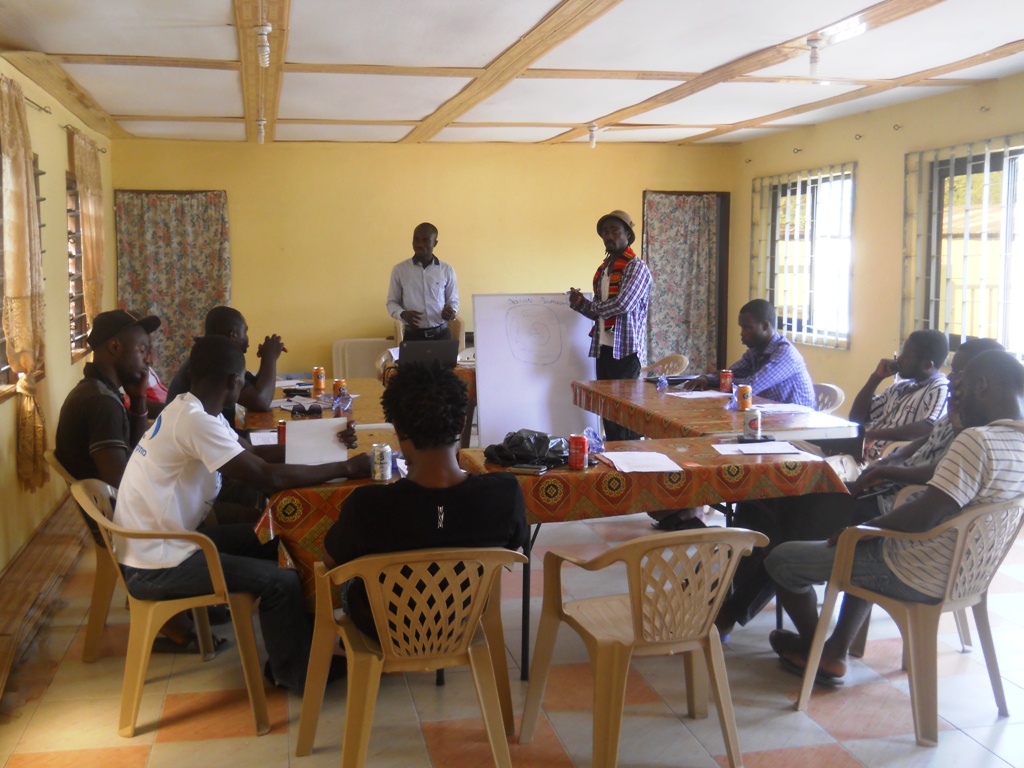 CDH Story: One of CDH members meeting story
You can also find sponsors by highlighting what you can bring: For example: The media: propose a report or an article upon your return Companies: small companies may be interested in having their name associated with a project like yours.
And don't hesitate to visit clubs (sports, cultural...) for exchanges... Whoever your donors are (company, family, friend, community,...), make a note of their name and the amount donated, so that you can keep them informed of the progress of your project and thank them afterwards.
Event organisation: Organising a lotto (where the prizes are objects donated or recovered from the right or left), a dinner or a themed evening has the double advantage for you to collect some money and to make your project known to your entourage, friends, family, neighbours,... Such actions require a good organisation, the goal being that they cost you the least amount of money possible: you can for example ask your local stores to sponsor you by offering you drinks, cakes, etc. ... or ask your town hall to help you by lending you the community hall. Establish your budget It is essential to first establish a budget, by estimating the expenses generated and the sums available, in order to determine the amount you need. It is easier to reach a goal when it is defined and quantified. Plan your search for financing Some financing is quick to obtain, others take longer. It is therefore necessary to get organised.
Among the most time-consuming funding options are grant applications. Among the fastest, the organisation of sponsored events for example. A small chart broken down by month will allow you to plan the preparation of your departure and to write down the important dates or deadlines. And don't forget to write down all your actions and results, so that you can follow the progress of your research. Register as soon as possible If we only ask for a minimum of 5 to 6 weeks to definitively confirm your registration and departure, register as soon as possible, as soon as you are sure you want to leave.
To engage with the organisation Centre Des Hommes Togo, has multiple advantages: You will reserve your place. Especially if you have specific requests, a registration well before your departure will allow our team to find the project that corresponds exactly to your expectations ... Our local team also has more time to organise your presence on site, find your place of accommodation and set up your mission. And above all, by registering, you sign a contract with yourself. You commit yourself to leave on a set date, which allows you to plan the preparation of your departure, and to do what it takes (convince your friends and family, gather the funds) to reach your goals. If you have not had enough time to raise the necessary funds, you can postpone your departure to a later date (even to the following year).
If you wish to cancel your mission completely, please inform us at least 4 weeks well in advance of the date planned for your mission. Conclusion Imagination and dynamism will be your best assets to realise your project. Your mission starts well before your departure! The whole team of Centre Des Hommes Togo is there to support you in your research and your actions, do not hesitate to contact us. Many volunteers have already financed their mission by themselves. In addition to having lived a strong experience abroad, they have proved their commitment, their autonomy and their perseverance. So if they have succeeded, there is no reason why you can't!