This is offered as part of the Centre des Hommes program for volunteers from around the world. And, it is a workshop enabling participants to learn several Togolese arts and culture activities over 21 days. And, alternating with excursions and hiking.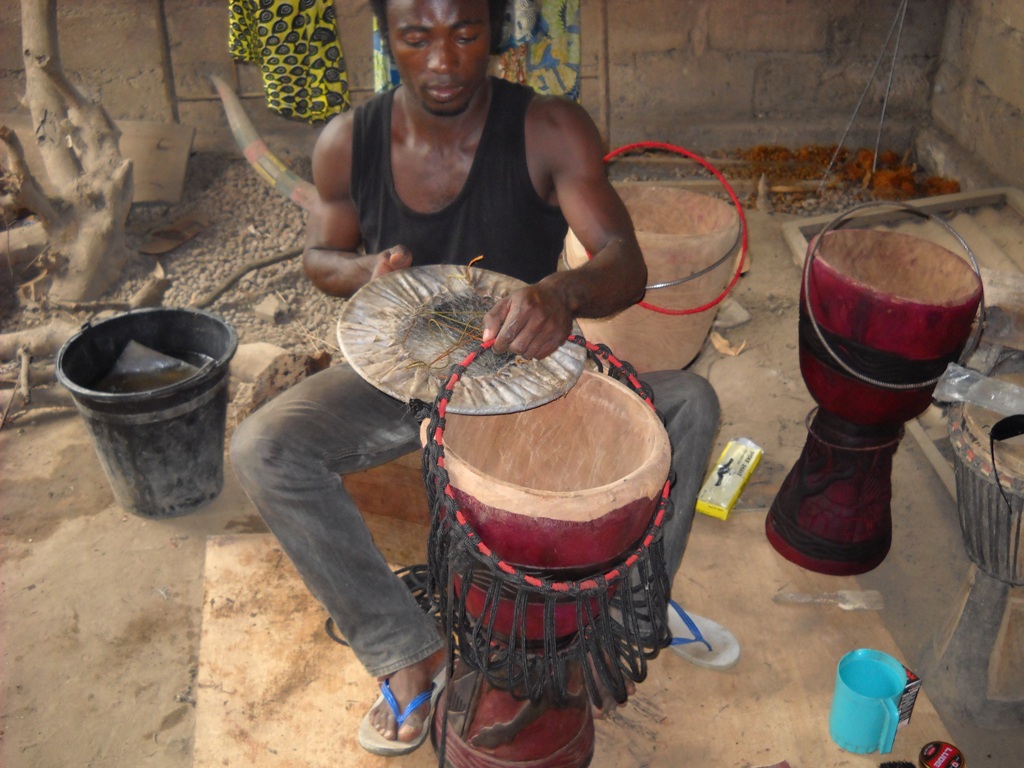 Context
Togo has a cultural and artistic richness.  Centre des Hommes therefore embarked on this arts and culture project. And, to allow people from the global north engage with this wealth of culture and arts.  Therefore, the program students learn how to make drums and other African musical instruments, batik, wood sculpture etc.  So, CDH offers one week each of the three activities.  Then, this is combined with visits in the work camp area, with the opportunity for contact with the population.
CDH will launch the Togo arts and culture project during the summer, organising it as part of the volunteer program. Thus, the program with the help of local artists and artisans, funding it through participation fees.
In order to achieve the goal of this arts and culture project, Centre des Hommes intends among other things to:
Lunch and open the Togo-Africa arts and culture project in Togo often in summer.

Organise this project through a volunteer program by offering several workshop to people around the world. And, people who need to participate, subscribe before to join and to get the skill of how to certain arts and culture work.

Receive a participation fees for this work camp
The results to be obtained:
The volunteer participants will benefit from their new skills in drum and African musical instrument making. Moreover, making batik, sculpture, pottery, vegetable paint etc. In addition, they will gain a knowledge of the culture, language, cuisine. And, way of life of Togolese people, and the tourist places, nature and landscape of the country.