This project school canteen is intended to benefit vulnerable schoolchildren in difficult circumstances at a remote basic school. Therefore, we would like to fight against hunger among rural schoolchildren by setting up a school canteen in the remote villages of Togo. So, many children do not have the chance to have breakfast before going to school. And even, at school it is difficult to have lunch, and so they stay hungry during the whole day in class. Moreover, the difficult time of corona has made things even worse. Now, our aim is to organise a hunger-prevention program for students in remote village schools by creating school canteens. Then, funds are needed to finance a canteen for them.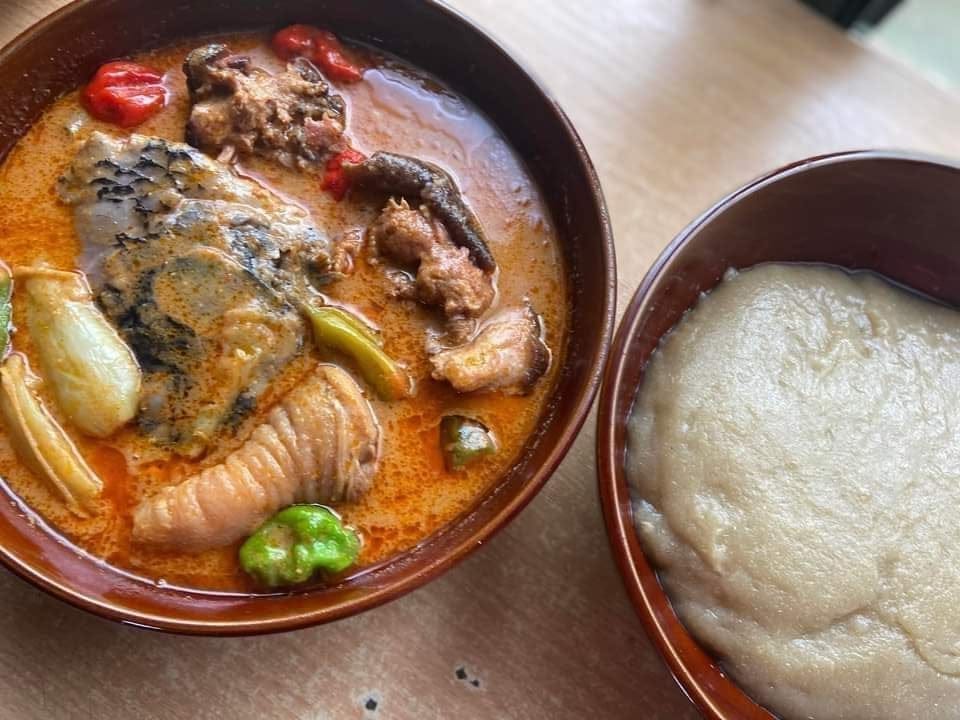 INTRODUCTION: School canteen for school children in difficult situation.
Access to basic education for all is one of the prime areas of concern for all governments in developing countries. As part of the Millennium Development Goals (MDGs), efforts are being made in various fields of education to achieve access for every young person in the country.
In spite of this, there is still a significant number of young people who do not have easy access to education for various reasons. Inadequacy of educational infrastructure, lack of qualified teachers, accompanied by extreme poverty are the main reasons. So, some parents are keen to have their children educated, but cannot cover the school needs of their children. Consequently, these needy school children are malnourished. This fact of malnourish has serious consequences for their health and school results.
The future of any country rests on its youth. Providing a free canteen for primary school students in difficult situations will make a vital difference for 500 students identified in five schools in rural areas of Togo.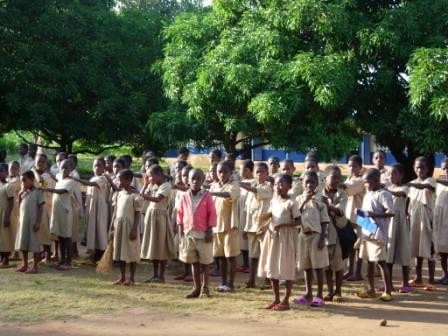 Overall objective: Improve educational opportunity through improved nutrition for school children suffering malnutrition.
Specific Objectives:
– Identify school children in difficult situations.
– Provide a balanced diet to these children at least once a day during the five school days of the week.
– Sensitise the school children to the importance of environmental protection.
– Reach a large number (500) of school children to improve their school results.
– Plant one seedling per school child per year.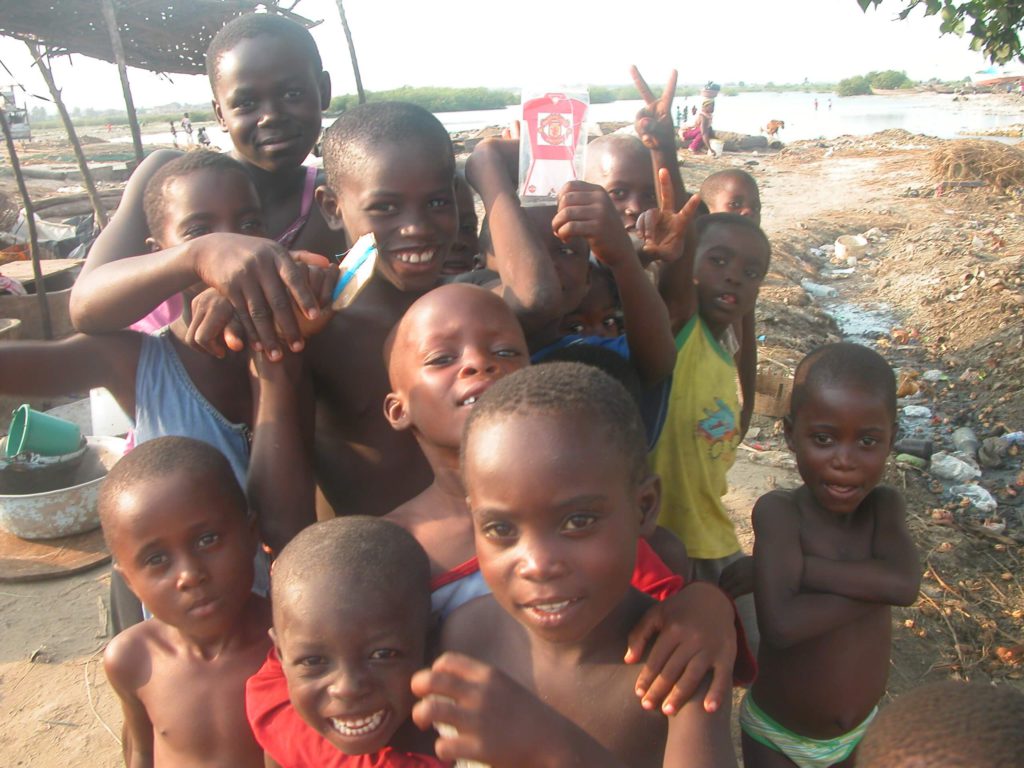 CONTEXT
Togo is part of the Economic Community of West African States (ECOWAS), with an area of 56,600 sq.km.  It is essentially agricultural (over 70%), with a growing, mostly young, population.  42% were under under 15 years old, according to official figures in 2010.  In Togo the right to education for everyone is part of the Millennium Development Goals (MDGs). And, is a prime concern for the government. Then, the government is trying to provide free access to primary education for all school children.  According to the 2014 Millennium Development Goals report, 90% of children in developing regions now receive a primary education.
In spite of these provisions, challenges remain, notably poverty and the inability of some parents to meet their children's needs, especially for food.  This is reflected in the children's successive illnesses during the year, catastrophic school results. And finally, abandonment of school at an early age.  As they say, "the hungry belly has no ears".
This is the background to why members of the NGO Centre des Hommes initiated this school canteen project.  A total of five schools have been identified, located in two prefectures of the Plateaux region namely: Agou, Kpélé both 30 kilometres away from Kloto where the headquarters of the CDH is based.
Expected Results:
– Satisfactory school results and healthy students.
– Provide employment for ten women for a whole school year.
– Create a tree stand of 500 well maintained seedlings.
Beneficiaries: Vulnerable schoolchildren, including orphans, in the target five primary schools.
Resources
In terms of people, four women are in charge of the kitchen in each school, which will allow schools to be monitored.  Two follow-up agents from CDH, for the smooth running of the project.  Material resources required are a gas bottle and stove, to reduce the use of wood and charcoal to protect the environment, 1,000 seedlings for planting, kitchen utensils, food (rice, corn, beans, spaghetti, couscous, oil, chili, canned tomato, fresh tomato, ginger, other condiments, fish, eggs and fruit), and a means of travel for the monitoring team.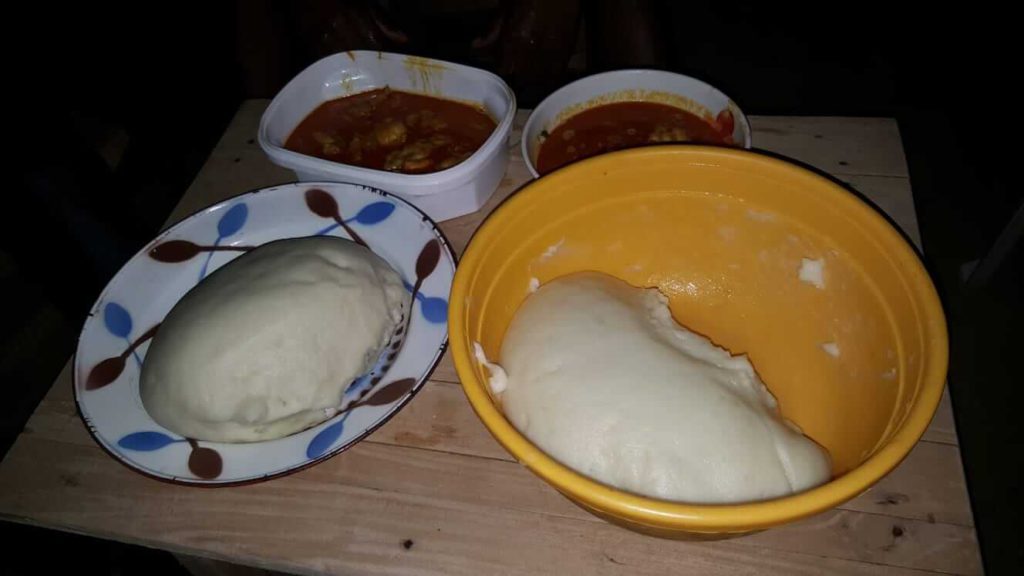 School Canteen Project cost
Designation

Unity/Time

Months

Unit Price/ Euro

Amount

Purchase of gas cylinder

5/Years

9 months

77

385

Evaluation of gas consumption
Full/month
19 months
12
144

Purchase of a stove or kitchen range

5/Years

9 months

60

300

Purchase of kitchen utensils or kitchenware
Several utensils for a Year
9 months
–
500

Monthly salary of the kitchen managers (2 persons)

Each month

9 months

200

7200

Purchase of fruit, one fruit per day per school children (500)

Several fruits and desserts product per day for each schoolchildren

9 months

05

2500

Purchase of food (rice, corn, beans, spaghetti, couscous, oil, chili, canned tomato, fresh tomato, ginger, other condiments, fish and eggs)

Several food product per day for each schoolchildren

9 months

10

5000

Fuel consumption rate

1,5 Euro per Litre

9 months

1,5

2000

Purchase of 1000 seedlings for reforestation

plants

9 months

01

1000

Total per 100 school children in a school

–
–
–
6000

Total for 500 school children in the 5 schools

–

–

–

30000

Means of travel (motorcycle) for the monitoring team to coordinate the project
(2 persons)

–

–

–

4000

Total amount

–

–

–

59000

Overall cost of the project with minimal participation at 5% of the beneficiaries of the total amount (3000 Euro)
–
–
–

56000
Details on the financial participation of the beneficiaries
To facilitate the participation of the beneficiaries, they will have the possibility to contribute 5% of the cost at the beginning of each month during the whole school year.
| | |
| --- | --- |
| Number of School children | Amount/EURO |
| 500 school children in 5 schools | 30000 |
| 100 school children in one school | 6000 |
| One school children in one school | 15 |
Monitoring
For the monitoring of the project activities, a monitoring calendar will be elaborated and two agents of the NGO will have as an activity the respect of this calendar which contains the details consigned in the table below.
During the monitoring activities, the women in charge of the kitchen will be sensitised on the importance of maintaining the property in the places where the meals are prepared and on the good use of the gas stove without danger. A careful look will be taken at the cleanliness of the students' plates and the drinking water.
| | | |
| --- | --- | --- |
| Designation | Number of days per month | Number of days per school year (9 months) |
| Environmental Awareness Day | 2 | 18 |
| Follow-up day for canteen activities | 3 | 27 |
| Total | 4 | 36 |