Forthcoming or coming projects are those we are already designed and for which we are seeking funds. these include upcoming volunteer project.
Forthcoming or coming projects are the projects which design are ready and that we are preparing to launch as soon as possible.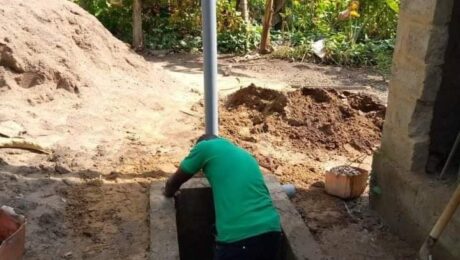 A dry toilet is good for making quality compost after treatment. People in villages are mostly farmers and they grow their own food. We want to build dry toilets for each individual householder in order to supply them directly with compost. Therefore each individual householder must provide the compost for their organic vegetable production. As...